I emerge from the blogging desert with a record of our travels over the last few weeks. At 11pm Sunday night we found ourselves in LAX exhausted from foreign festivities. Over the past three weeks we've been on a glorious jaunt about the country involving relatives and friends and races and breweries and babes and Icelandic chickens and weddings and rainstorms. Below are a few anecdotes from our adventures and much more than a few photos.
Our first leg took the Cub and me to the Ramsay homestead where we reunited with our goat Beatrice and played with puppies and hatched baby guineas and met my Icelandic grandmother's Icelandic chickens. Collectively we were only bit by about 12 mosquitoes and had but one run in with a scorpion.
Soon we found ourselves in the grand Dallas Metroplex where we me up with the Pops, so he and I could become Godparents to the adorable Emma Grace
Jake made his Aunt Lily follow him all around the foyer for the entirety of the baptism, but he enjoyed the after party thoroughly.
as did I
And Jacob got to chill with most of his sibs + offspring.
After Dallas we parted ways with Jacob and made our way with my family to Seattle for some sightseeing before our Rock'n'Roll run.
The race was great.
Four years ago we ran a marathon in Rome together and decided we liked this whole family reunion/race thing, and Seattle became destination dos. I've been fighting off a running injury, so I scratched as a marathon hopeful and joined up with my sister and the lovely Jordan to do the half. Here is the whole troop at the beginning.
Some of us at mile 6:

I wasn't sure I would even finish, but thanks to a little persistence and a lot of 12 minute miles the race was conquered and the old hip seems no worse for the wear. We were only beat by one pregnant woman and were thus riding pretty high.
Alas, photos were not taken of the half marathon finishers, but here's a picture of me nursing five minutes after the race. My kid is patient like that.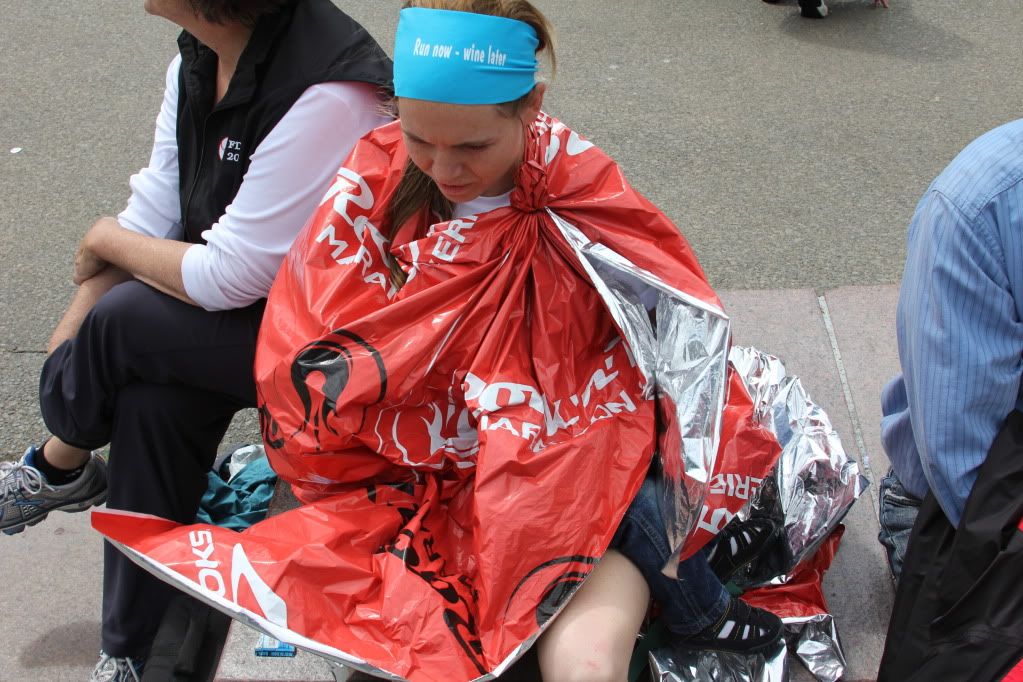 Then we went to watch the 26.2ers finish up with Jacob's Aunt Mary and Uncle Steve - some Seattlans who came out to cheer.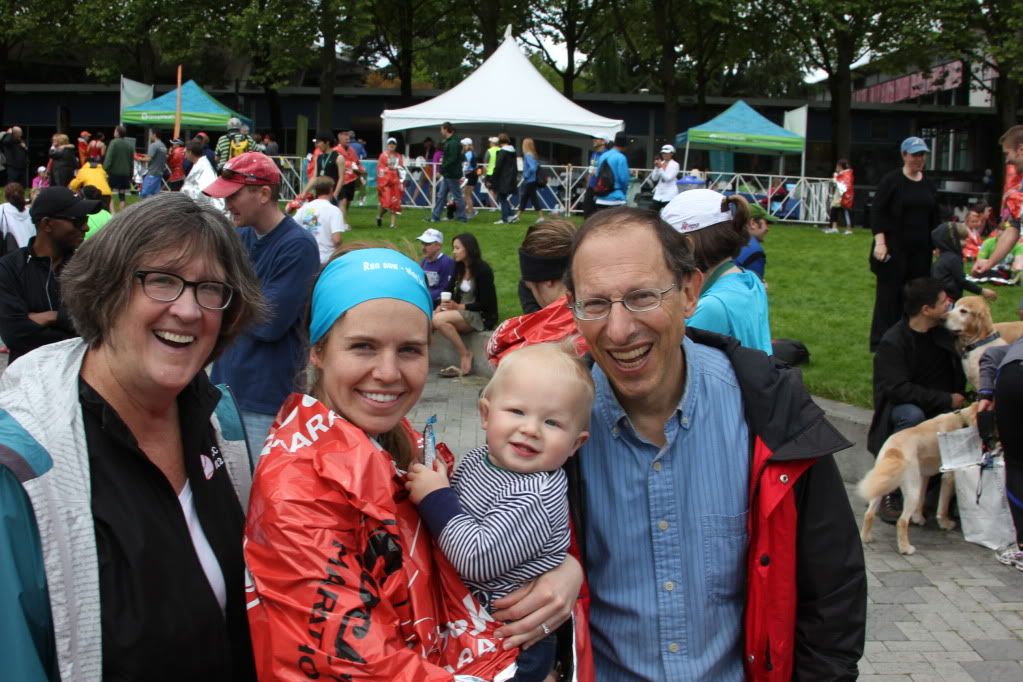 Nana and Lily win the trooper awards. Nana for weathering the weather and Lily for finishing her first half marathon with a blood blister the size of Louisiana.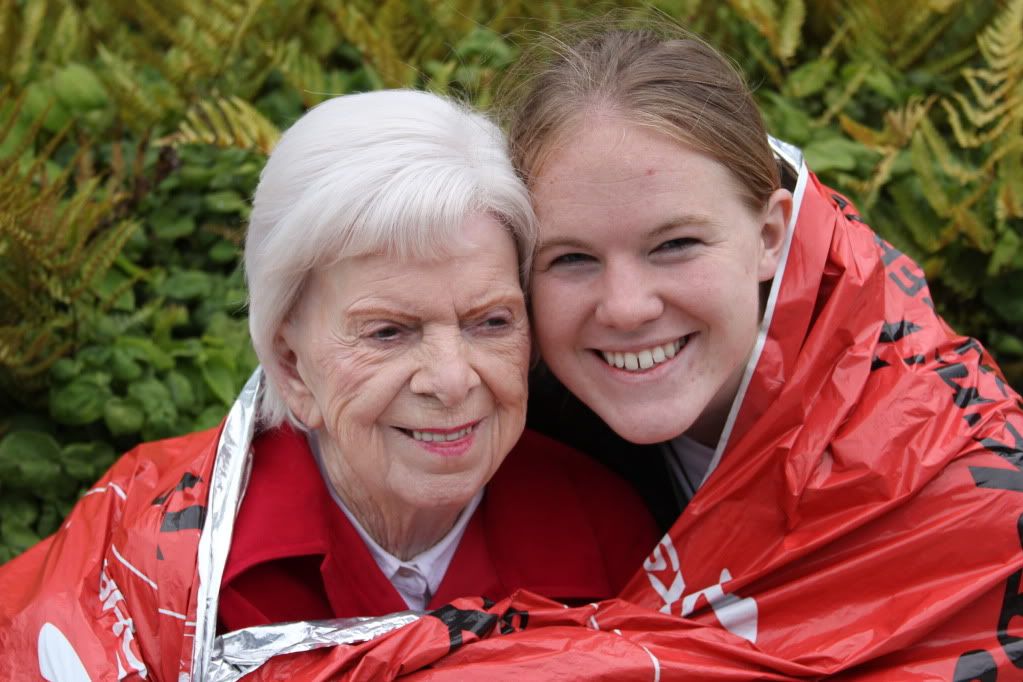 We were stalwart even as the winds blew and the rain came and the temperature dropped way below summer-appropriate levels.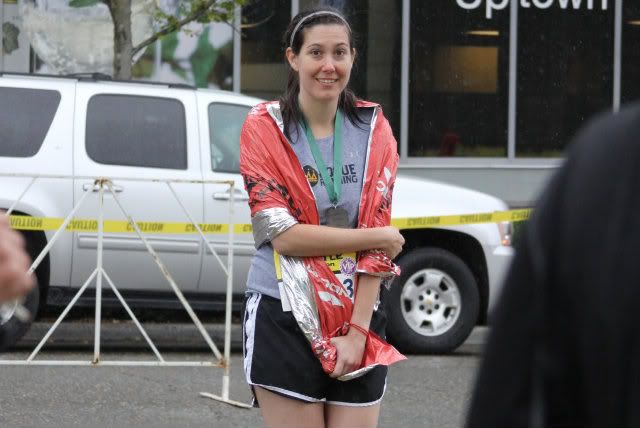 I will unceremoniously leave you on the edges of your seats - and Jordan shivering in the cold - since my blogger is being glitchy. Tune in for some photo finishes soon.